Teaming Up For Wildland Firefighters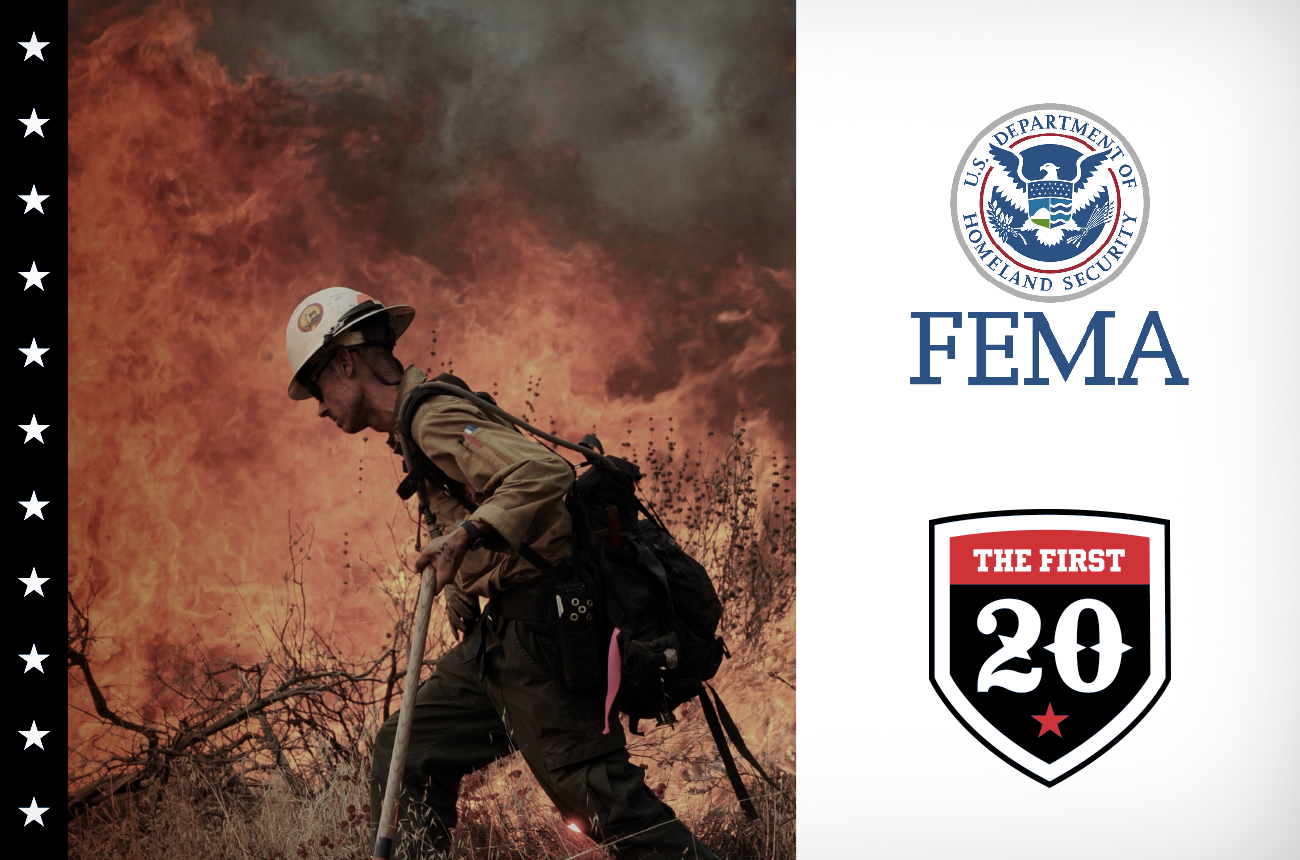 September 23, 2020
The First Twenty and Homeland Security Team Up to Build Spiritual Resilience in Our Nation's Wildland Firefighters.
The First Twenty is honored to receive a $335,000 grant from the U. S. Department of Homeland Security. These funds will enable 20,000 wildland firefighters to engage in our programming, allowing them to step into the complex and dynamic environments they face with greater meaning, purpose, and resolve.
Founded in 2008, The First Twenty is a nonprofit dedicated to the health, safety, and performance of our nation's firefighters and has worked with major fire departments across America including Baltimore City, Philadelphia, and the United States Air Force. First Twenty Founder, David Wurtzel says, "Through this grant, we are excited to be able to make a difference in the lives of our wildland firefighters with the same tested and proven programming we created for the structure side of the game."
Wildland firefighters have rates of suicide that are 200% greater than that of the general public. They face a daunting workload each and every summer as forest fires increase in duration, size, and intensity. "The specific needs of the wildland firefighter often get swallowed up amongst the needs of our structure firefighters," says Wurtzel. "Wildland jobs require intense physical and mental demands over much longer durations than their structural fire counterparts. I think now, we have all seen the tremendous workload, and stress they face as they battle fires in our western states."
The First Twenty' is proud to offer wildland firefighters a new tool that can make a foundational difference in their lives both on and off the job.